Ballard Extracts – Identity and Packaging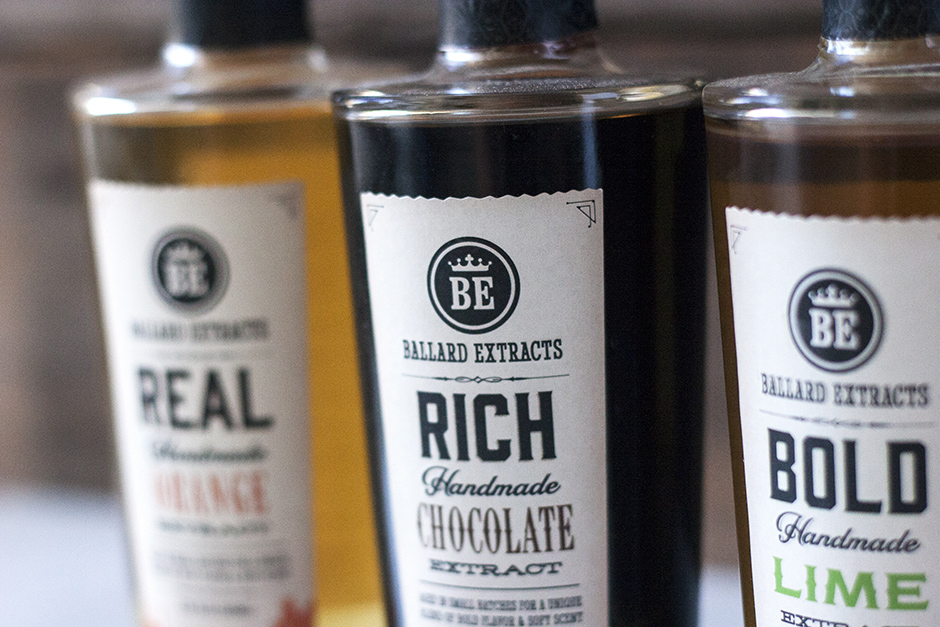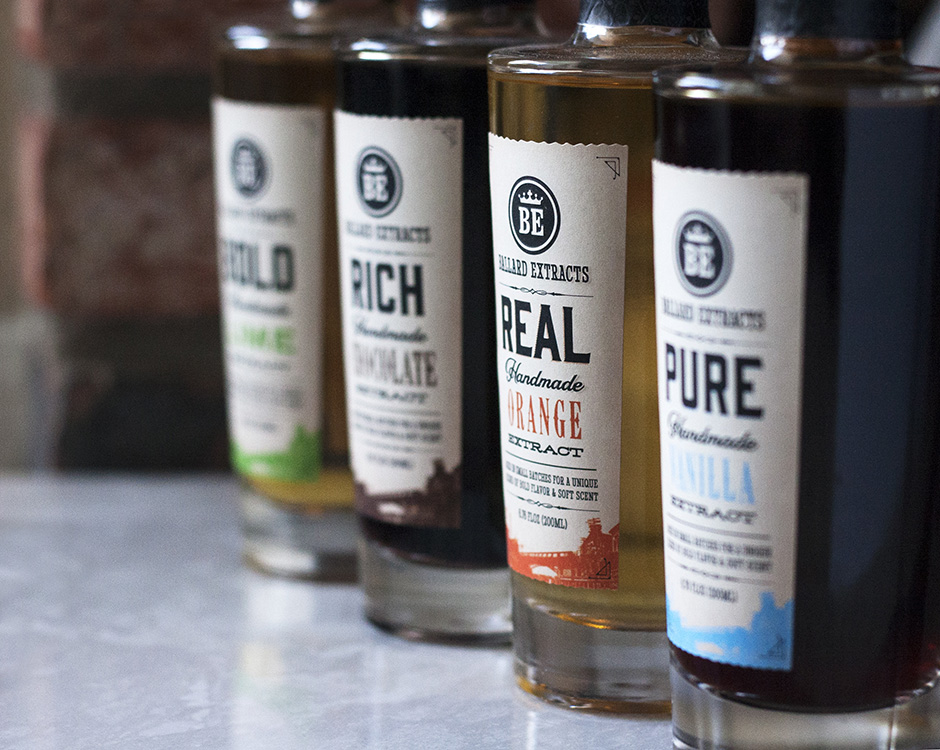 Ballard extracts set out to change the image of an entire category. These small batch, handmade products are intended to excite consumers and spark their imagination. We strove to elevate these products from "just another ingredient" to the centerpiece of a creative cooking experience. Using a bold, uniquely-shaped bottle with a heavy base was the first step in arresting a shopper's attention and conveying quality. The design aesthetic is derived from a synthesis of old and new, classic and modern. Ballard – now a trendy shopping, eating and drinking district – is a historic industrial and fishing neighborhood in Seattle – with a strong Scandinavian tradition. Elements of the brand pay tribute to this cultural heritage – and suggest a bygone era of pride in craftsmanship. The clean, almost-minimalist design has just enough carefully considered ornamentation to move beyond "modern" and into "warm & inviting." Overall the brand and packaging are intended to be cheery, upbeat, comfortable, serious-but-friendly and "slightly fancy."
At the bottom of the label is an illustration, created from a collage historic photos, which shows Ballard's iconic draw bridge and recognizable (to locals) elements of the marina and skyline.
The logo, which includes the company's monogram "BE" can also be read as an imperative with the unique adjective that follows on each label. Be pure. Be bold. Be real. Be natural. Be true. And those same adjectives aptly describe the contents of each and every bottle/flavor they adorn. The vanilla is pure. The orange is real. The lime is bold, etc.
You can get the delicious goods directly from Ballard Extracts or Amazon.
Identity, packaging design and photography by David Cole Creative.