Canon Hardcover Cocktail Menu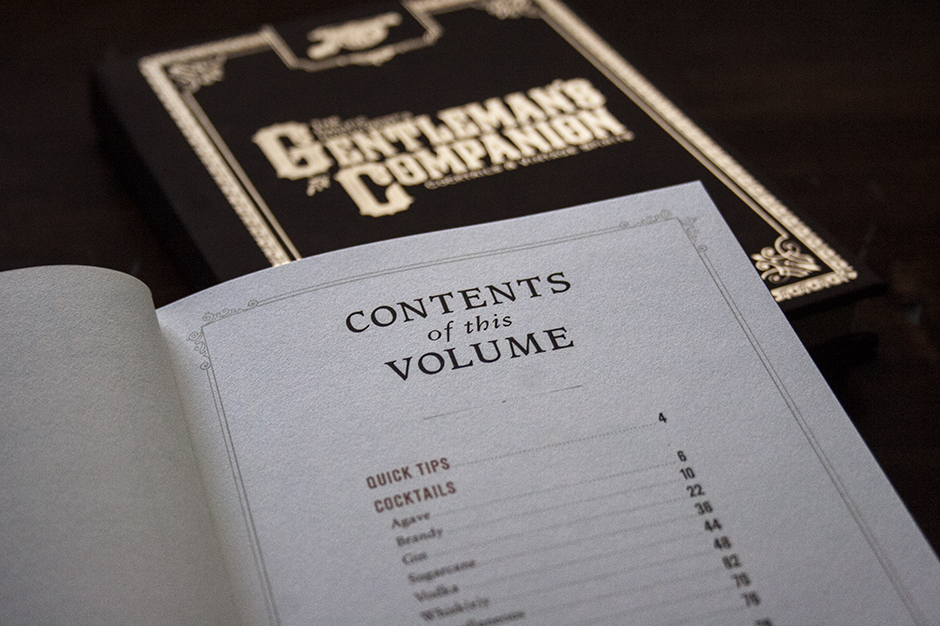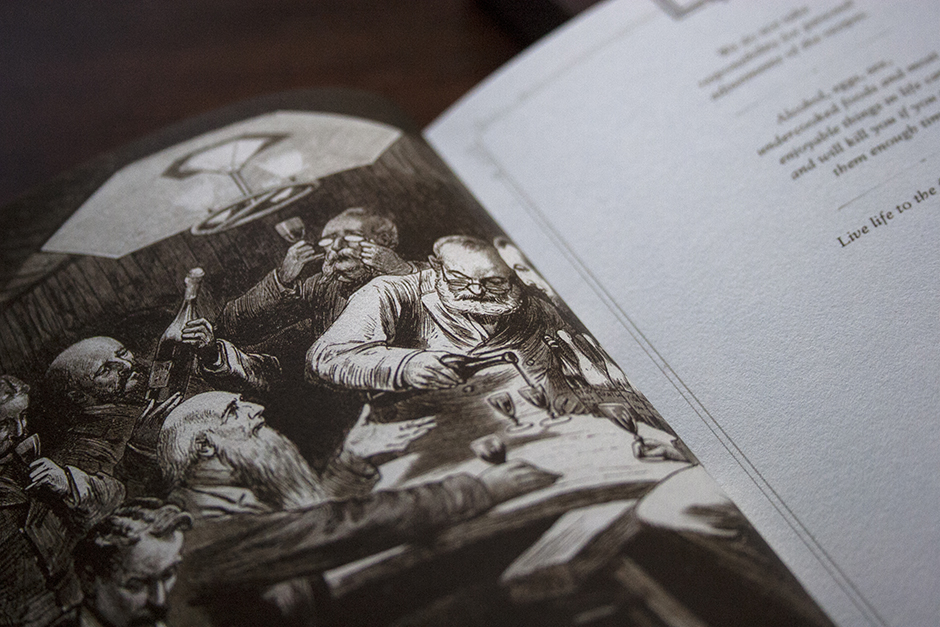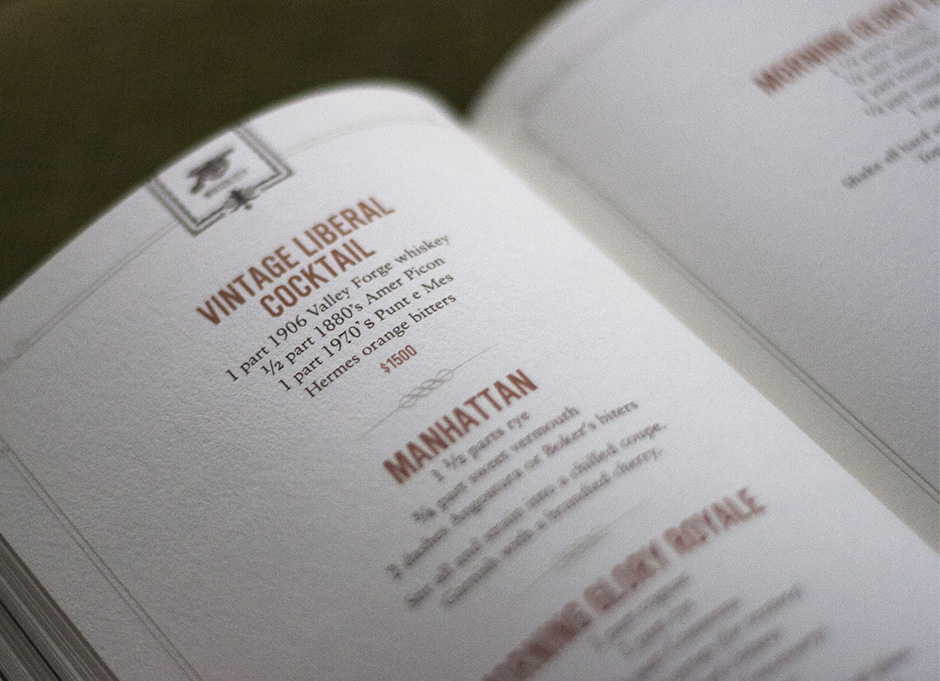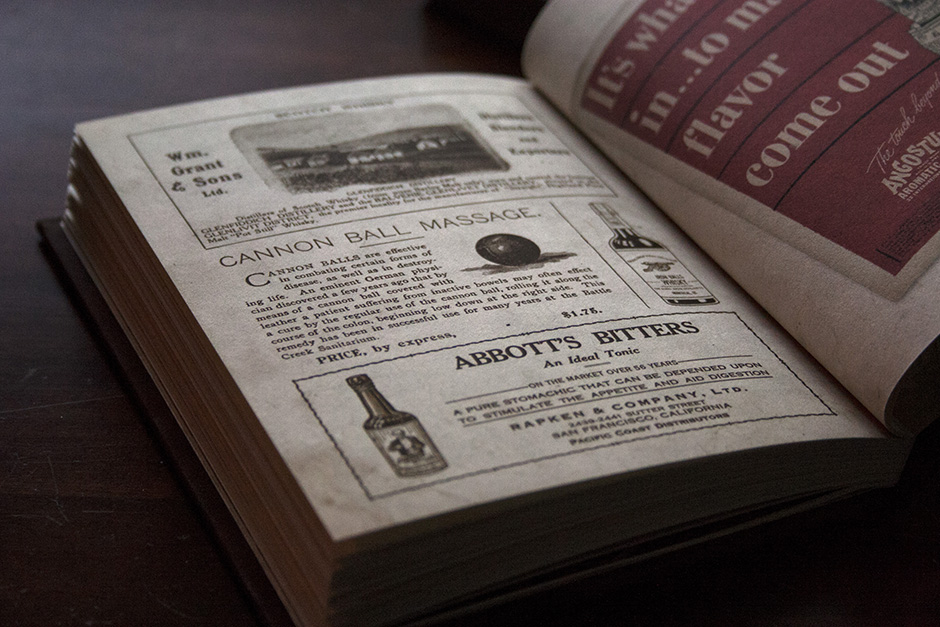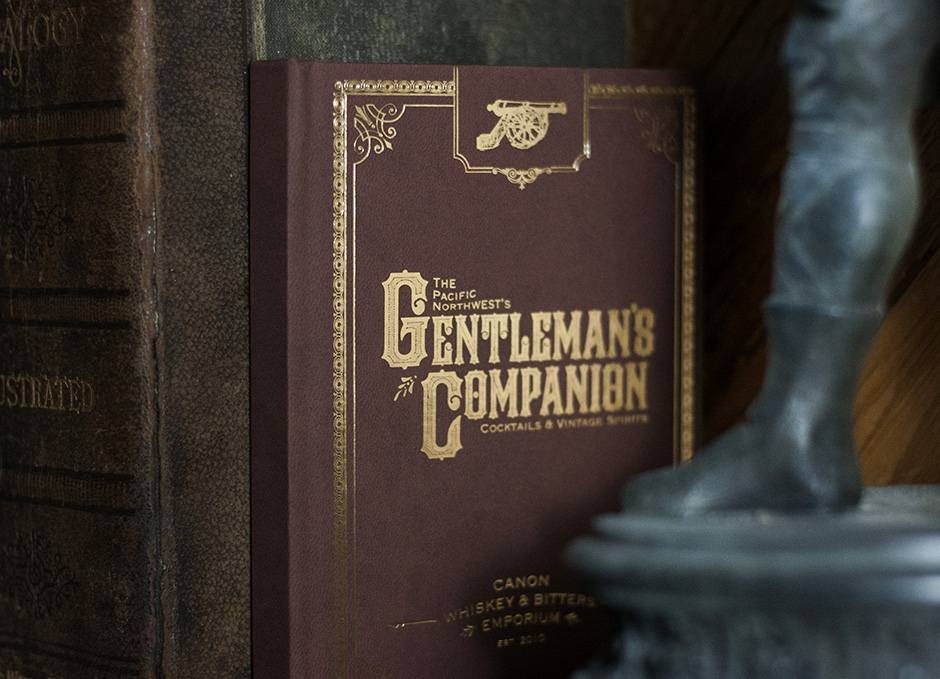 Now available on Amazon!
Almost 9 months of effort on my end – and no doubt many years of preparation and experience on author Jamie Boudreau's – culminated in this just-over-100 page, hardcover cocktail book. Custom cover and interior page design by yours truly with crucial design collaboration from my wife and creative partner, Nikki Cole. Together we worked our hardest in an effort to do justice to the quality of the book's content itself. This volume contains well over one hundred classic (and some new) cocktail recipes, authentic vintage liquor and bitters advertisements, notable quotes, wisdom and humor – and an award-winning list of vintage spirits available at the bar. I was happy to fight many battles on behalf of my client to maintain highest quality in the many detailed decisions related to design, paper selection, printing processes, materials and specifications at every step of the execution.