Canon Seattle Seasonal Menu Design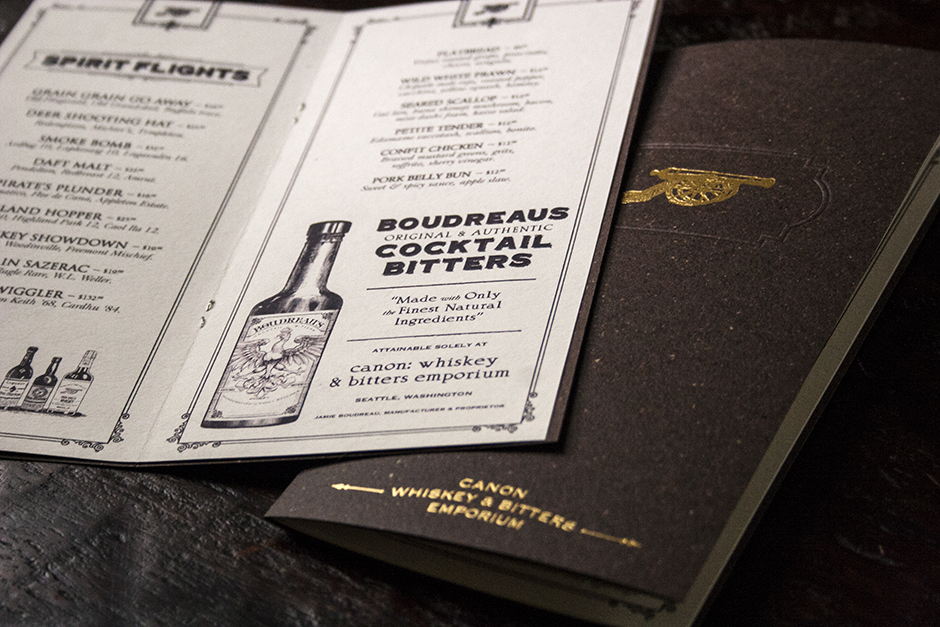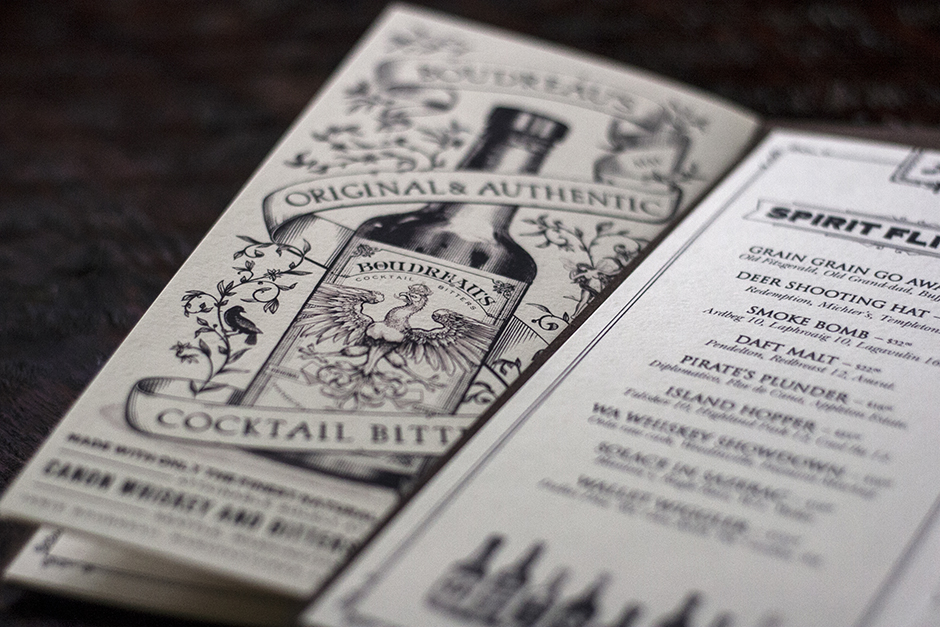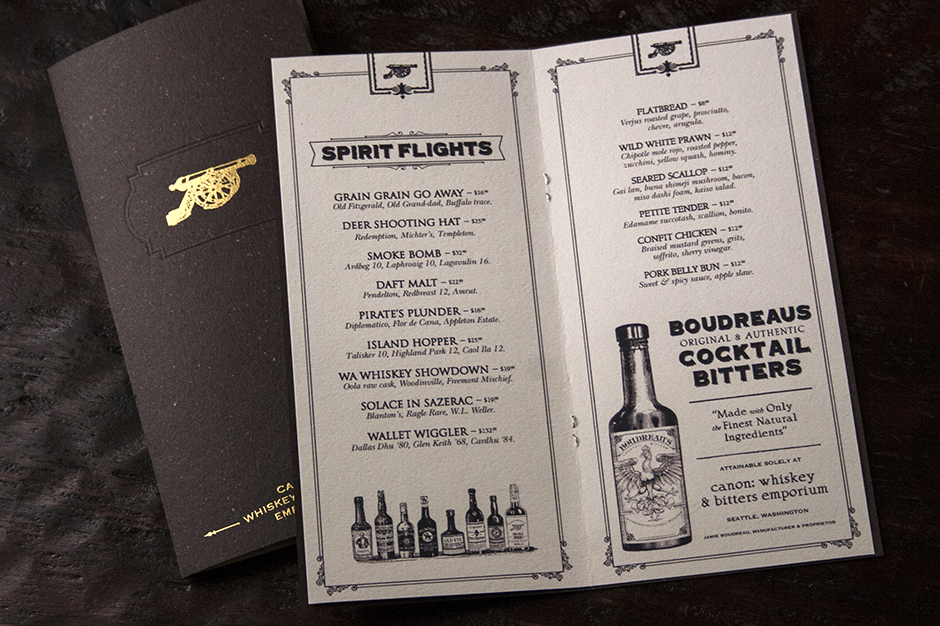 Working closely with Canon Seattle's Jamie Boudreau, I was able to update his 12-page seasonal menu in a way that was both attractive, cost-effective and less labor-intensive to update than previous versions. No compromises were made in sourcing sexy papers with great tactile appeal for both the cover and interior pages. In fact, the paper used on the cover is made from recycled beer mash. Just the kind of detail you'd expect to find from a bar with a Angostura-stained tables and bar.
The entire configuration is designed for quick and easy updates, with seasonal menu changes, and flexible content elements that easily adapt to the changing offerings. Included in the menu design is a series of original illustrations, and custom-illustrated advertisements, promoting the bar's for-sale items: Boudreau's Bitters and Canon's 100+ page, hardcover cocktail menu. Illustrated advertisements also included original copywriting.