Dolcetta Artisan Sweets Brand & Packaging
After months of preparation, I'm excited to release this one into the wild! Dolcetta Artisan Sweets now has the "complete package" to go forth and conquer the chocolate-eating world. They already had an arsenal of amazing, innovative sweet creations, an appealing name and a dedicated following of loyal fans. A new logo and packaging system were the only things stopping them from utter fame and fortune. I look forward to watching that develop.
This project was a cooperative effort between myself and Nikki Cole Creative: World famous packaging designer, and my better half. Her delicate touch and experience with designing for confections and retail-packaged baked goods were a priceless addition to the creative process. Together we brought to life a system of ten unique packaging pieces, comprised of four original folding carton designs, a versatile color and labeling system, one custom illustration and one hand-drawn logo. Each of the folding carton designs is a new, from-scratch design, engineered specifically for this client.
The illustration is executed as a textural, de-bossed clear-foil application. The imagery represents a cross section of Pacific Northwest environments including coniferous forests, the Cascade Mountains, Puget Sound and the flowering meadows of the islands. This original art captures Dolcetta's pride in their Northwest home. Each piece reveals a different part of the illustration.
Careful print management and materials selection were essential to the success of this packaging system. Special Thanks to Neenah Paper and McCallum Print group for their expert involvement.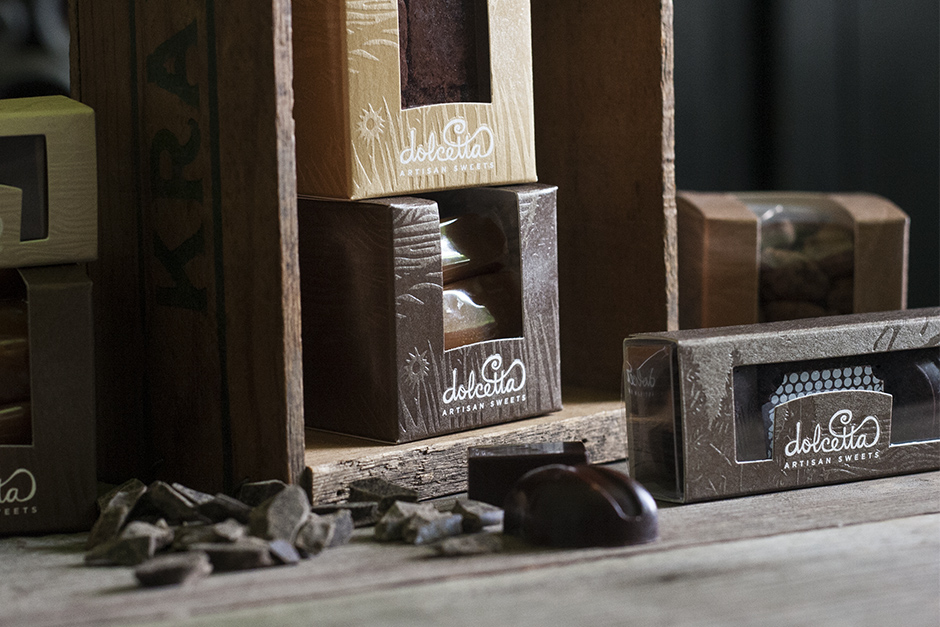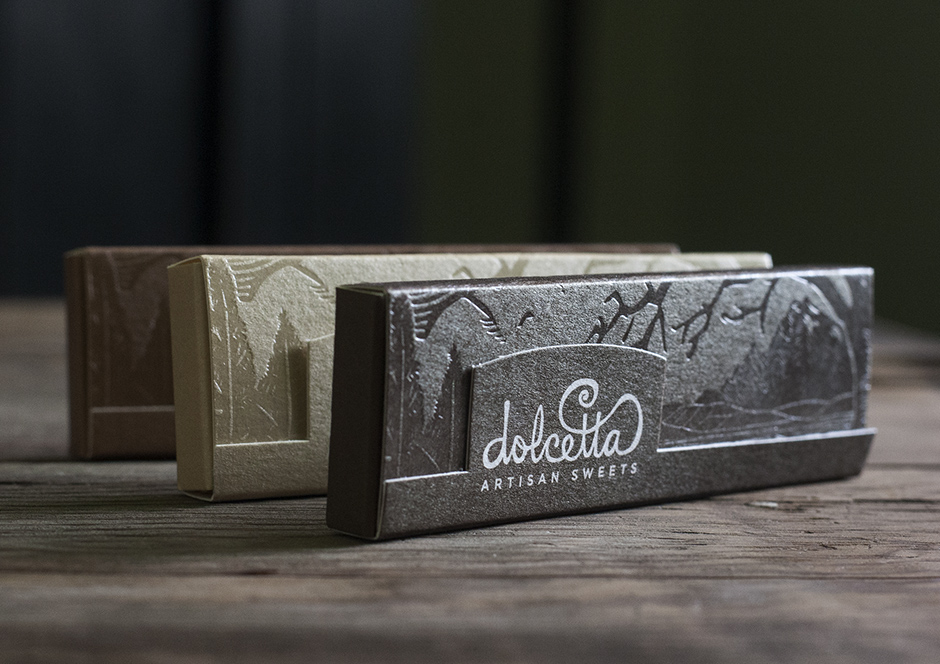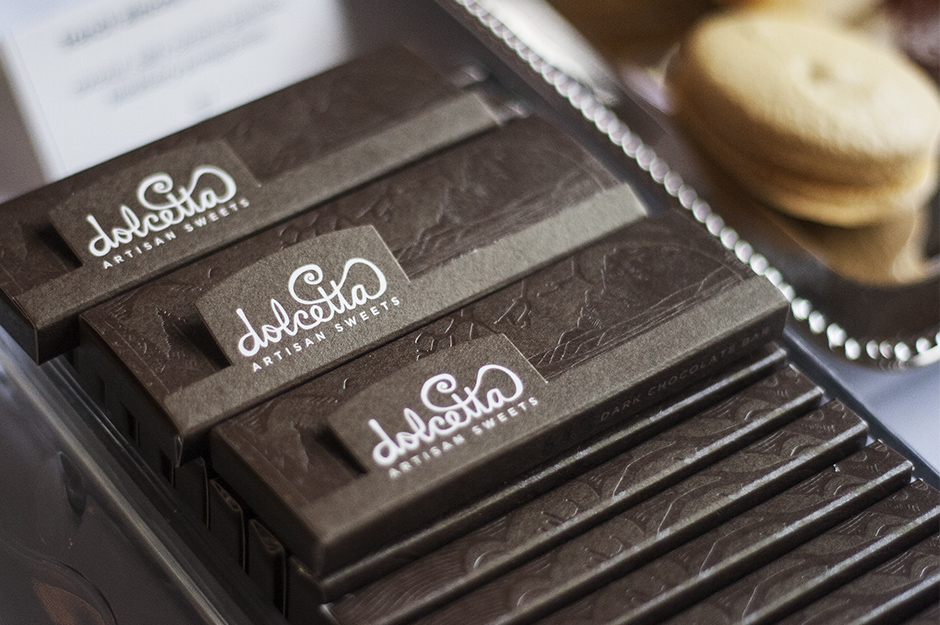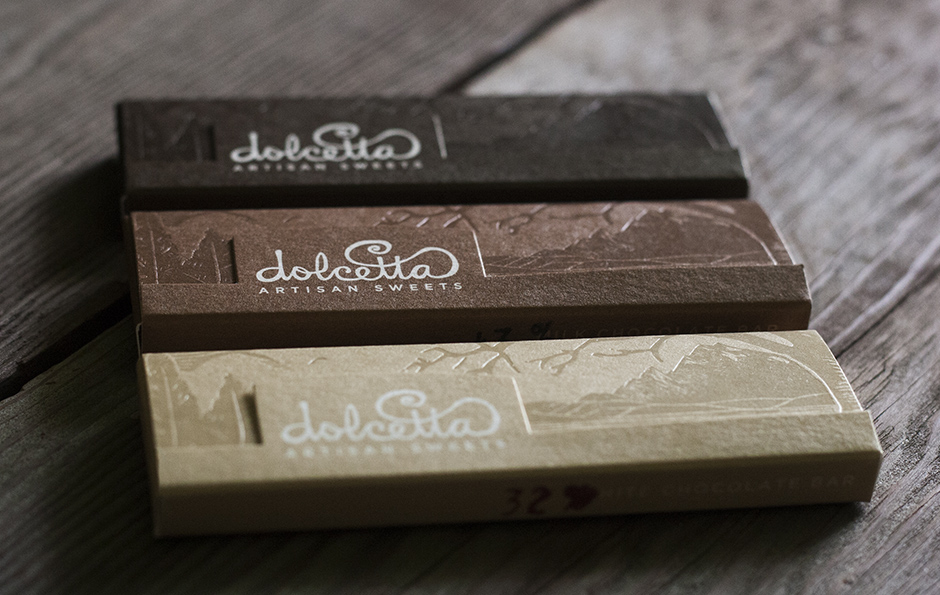 Logo, illustration, package design and photography by Nikki Cole Creative & David Cole Creative.