Modernist Cuisine Press Kit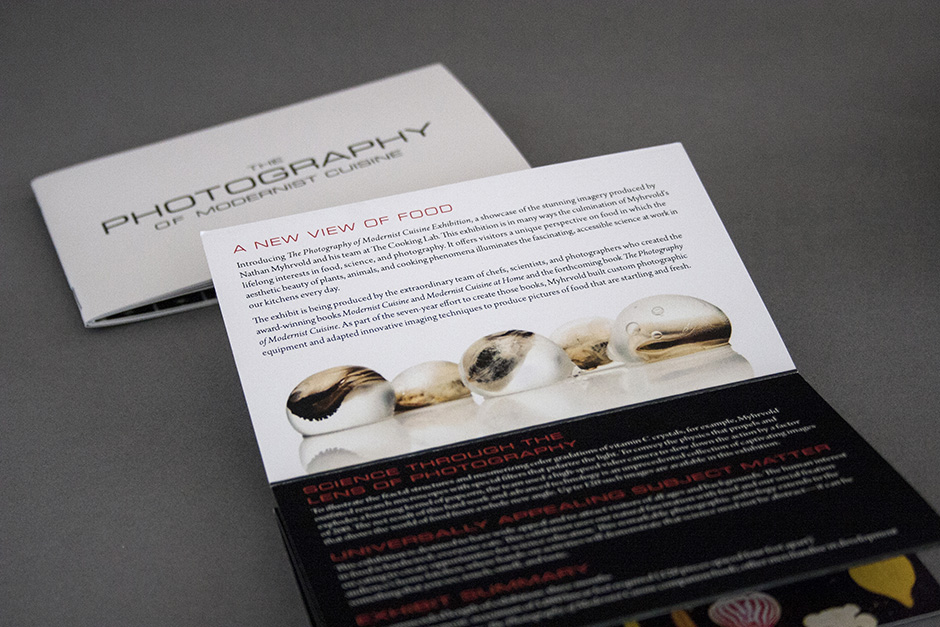 If you have any interest in food or cooking you owe it to yourself to check out Modernist Cuisine. Based in Bellevue, Washington, the entire team, led by Dr. Nathan Myrhvold, is doing some amazing things. I'd go as far as to say they are changing the way we cook, think about and see food. Their contributions to the culinary world are exhaustively summed up in this amazing, five-volume set of cookbooks – if you can call them that. They are more like how-to books for the at-home food scientist. Truly impressive – and full of fascinating, practical information.
One of the most enjoyable and informative parts of these books is the photography. It's both innovative in technique and beautiful to behold. So much so, in fact, that they have spun off a nation-wide traveling museum exhibit of just the photographs. On October 26 2013, the show's premier opens at Seattle's Pacific Science Center. Details here.
I was fortunate enough to be able to help them promote this event with a press kit concept and design. The kit includes a custom View-Master featuring brilliantly back-lit photos from the exhibit. The View-Master comes wrapped in a custom-made sleeve which also houses a 16-page booklet with more photos and information about the exhibit. The booklet contains generic information about the exhibit and a folding supplement is also included with specifics for each venue.
Feedback has been overwhelmingly positive including a feature by New York Times T Magazine.