Thackeray Place Soap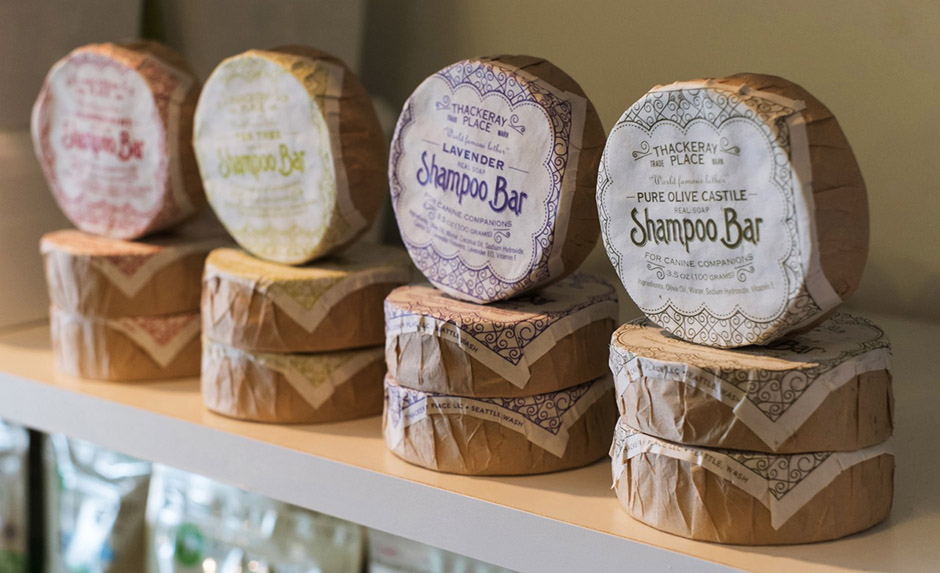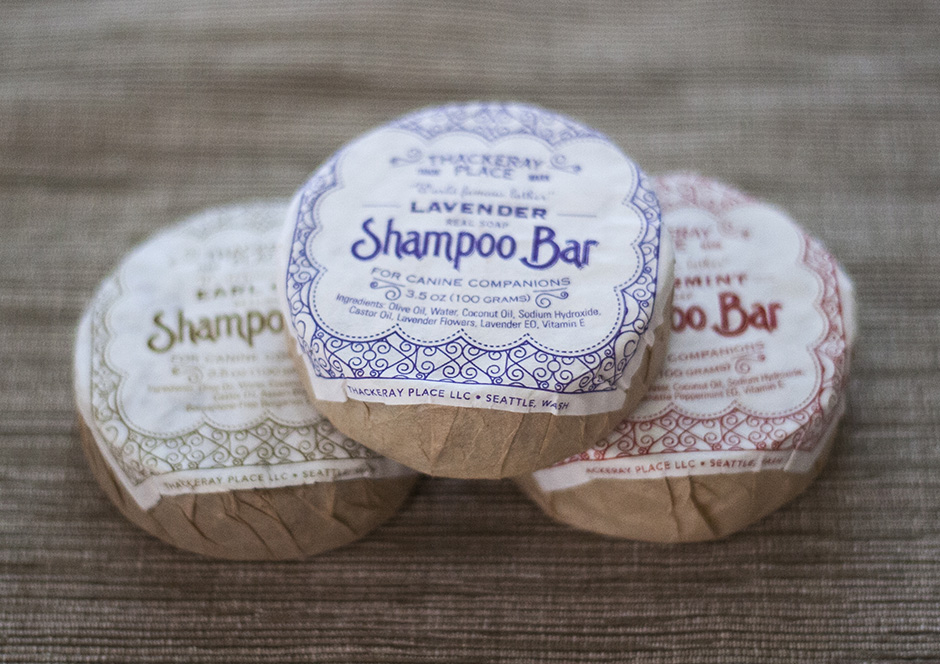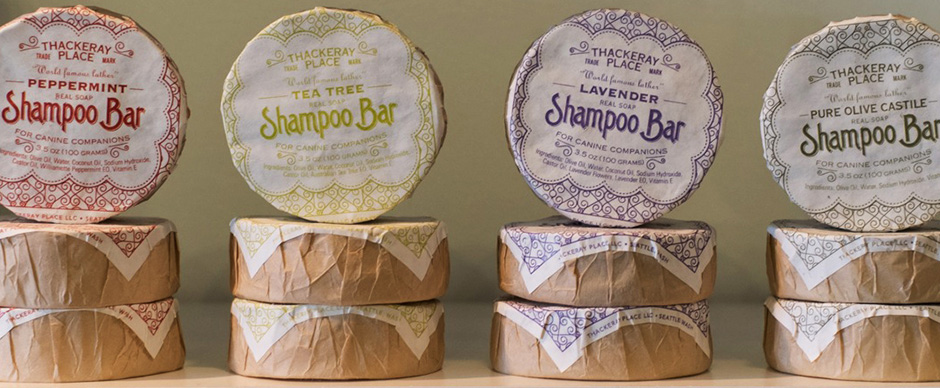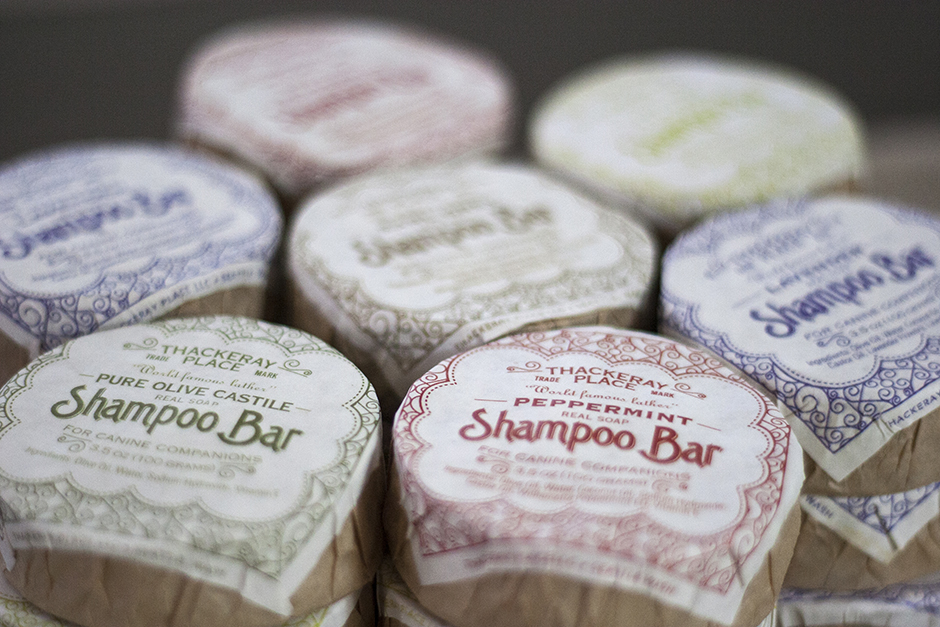 I was delighted to work for local soap maker Thackeray Place, who makes small batch specialty soaps with all natural ingredients. Their first product line to reach store shelves was this exciting series of Shampoo Bars for dogs. Soaps "For Humans Being" are launching soon. Look for those, I can tell you first hand, they are wonderful.
You can get these now at Seattle's I Heart Dogs.