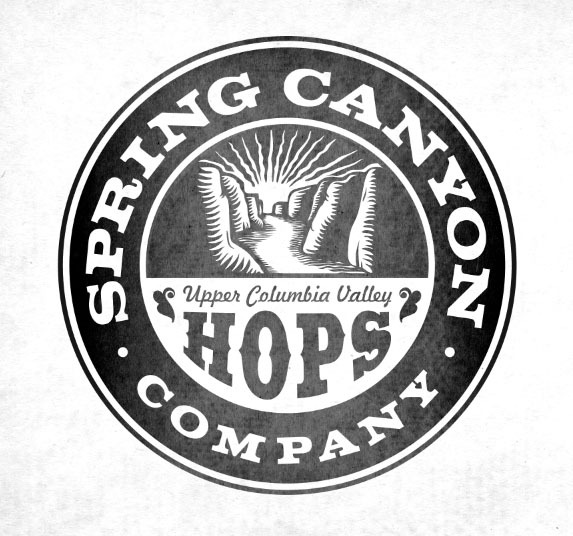 I chose this little case study to highlight how far an idea can go from sketch to final art, while still remaining mostly true to the original vision of the sketch. This was one of the least interesting sketches in my book, a bit sloppy and not that unique. I can't imagine anyone would have paid it any mind amongst some of the other, more captivating ideas. It looks pretty plain. And I almost forgot about it completely. But at the last minute – just before rounding up all the comps for presentation – I realized that this was the only one that addressed the client's interest in the landscape, geology and sun – all of which are important to them and their product. So I figured it was worth a crack, although I wasn't convinced I'd end up liking it. So I dove in.
I'm glad I did.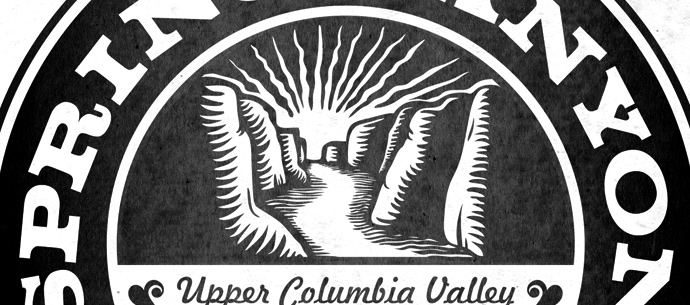 I've never really explored this scratchboard style of illustration much before – I've admired it, but never really tried it myself. Since this project is a bit of an experiment for me, I decided now was my chance to give it a whirl. It turned out better than I would have predicted. And that's why we do these low-pay-but-high-interest jobs, right? Skill development, experimentation, maybe a portfolio piece and hopefully some fun. I'm getting all that and more (and hopefully some fresh hops) out of this one.
So here's how the sketch translates to final art. I have 3 or 4 other examples from this same project. Maybe I'll post those in the future, after it's all said and done. I really love seeing how they can evolve, it gives me hope that some of my other sloppy doodles might have a future as well.
I'm really loving working on this, and will be back with updates as things progress.