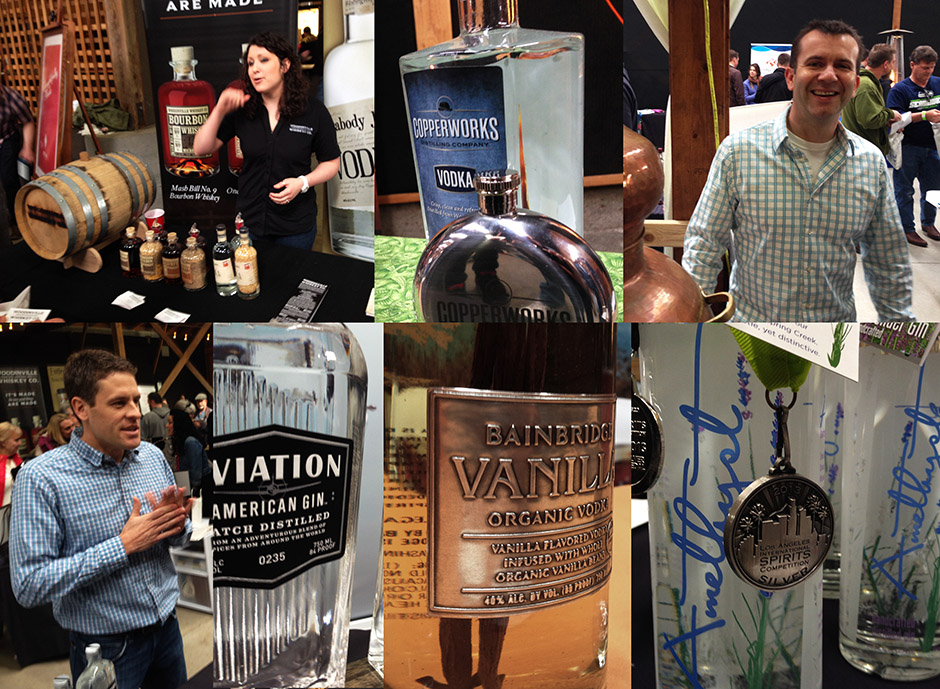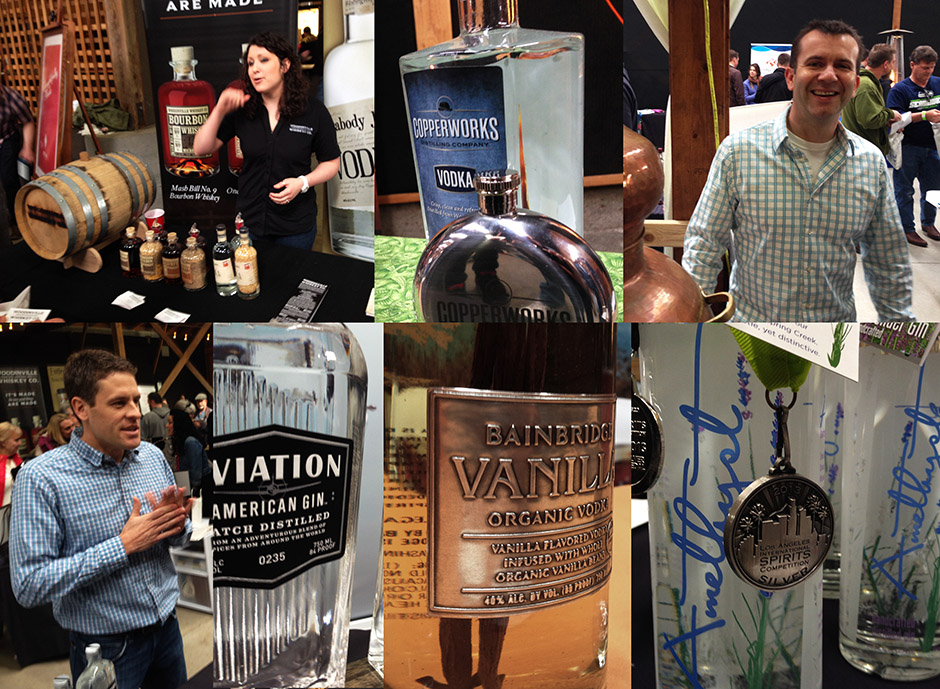 Snohomish on the Rocks Distiller's Festival was a good time. The festivities took place in a large barn-like event space – perfect for this sort of thing, with a casual-but-nice ambiance, sunshine and food trucks outside. It's always a pleasure to meet the real people behind these products. Most of them were very friendly, informative and happy to share their knowledge.
I'm not a food/drink writer, so I'll spare you too much of my personal opinions regarding the variety of spirits I had the pleasure of sampling – except to say this: I prefer my whiskey straight, so the novelty concoctions in that department didn't really resonate with me. Woodinville continues to hold my loyalty for best local bourbon and rye. But gin and vodka are fair game for tinkering, and I greatly enjoyed two flavored spirits in particular: Ellensburg Distillery's Lavender Gin and Bainbridge's (delightfully not-sweet) Vanilla Bean Gin. Besides that, there were a number of fantastic traditional gins (Copperworks, Bainbridge, Batch 206 & House Spirits in particular) and one very delicious black pepper potato vodka from Snohomish's own Skip Rock Distillery.
Of course, I'm just as interested in the packaging design as I am the spirits themselves. It was a pleasure to see the variety of new distiller's label designs and custom bottle configurations, as well as some creative and not-so-creative uses of stock bottles. It was apparent that a few distillers who's visual presentations were not as interesting, were obviously not getting the same traffic as others. Their lonely and sad-looking attendants, manning a table with no customers, in an otherwise crowded room nearly broke my heart. And with a limited number of drink coupons to spend, I'm sad to say I never made it to their booths myself. I don't claim that good packaging design will make up for a poor product – but if you're new on the scene, it's going to go a long way in tempting people to give you that first try. We all judge books by their covers – at least until we're had a chance to see what's on the inside.