Last Fall I submitted two design projects to Under Consideration's Art of the Menu blog. Both were published online: A new seasonal menu for Canon: Whiskey and Bitters Emporium, and a 100-page hardbound cocktail menu, also for Canon.
I've been a reader of Under Consideration's esteemed Brand New for many years, but hadn't heard of their other ventures until recently – one of which is UC Quarterly, described by it's publishers as such:
"UC Quarterly is a summary of the most interesting, relevant, and simply fun-to-see projects published each quarter across UnderConsideration's network of blogs…"
I became aware of this fantastic publication – happily – when I was notified that the above mentioned hardcover cocktail menu would be featured in the 2013 Q4 print edition.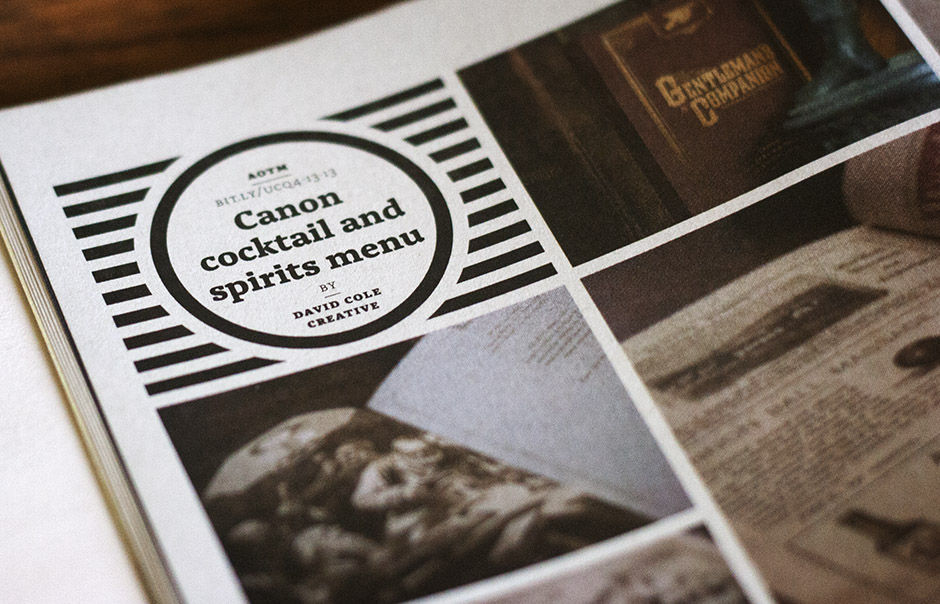 I just received mine via US Mail. I'm honored to be a part of it, among so much great work. If you enjoy design publications, this one is definitely worth a look. Here's a quick video preview of the 2013 Q4 issue.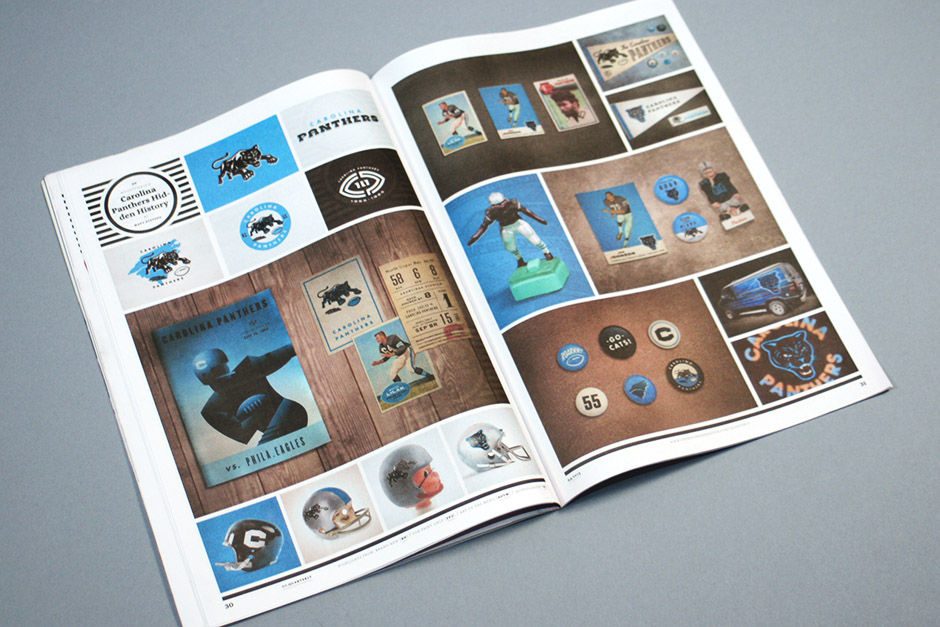 I stole this last image from UCQ's Flickr set. Have a look for a juicy preview of what else is inside this highly enjoyable publication.