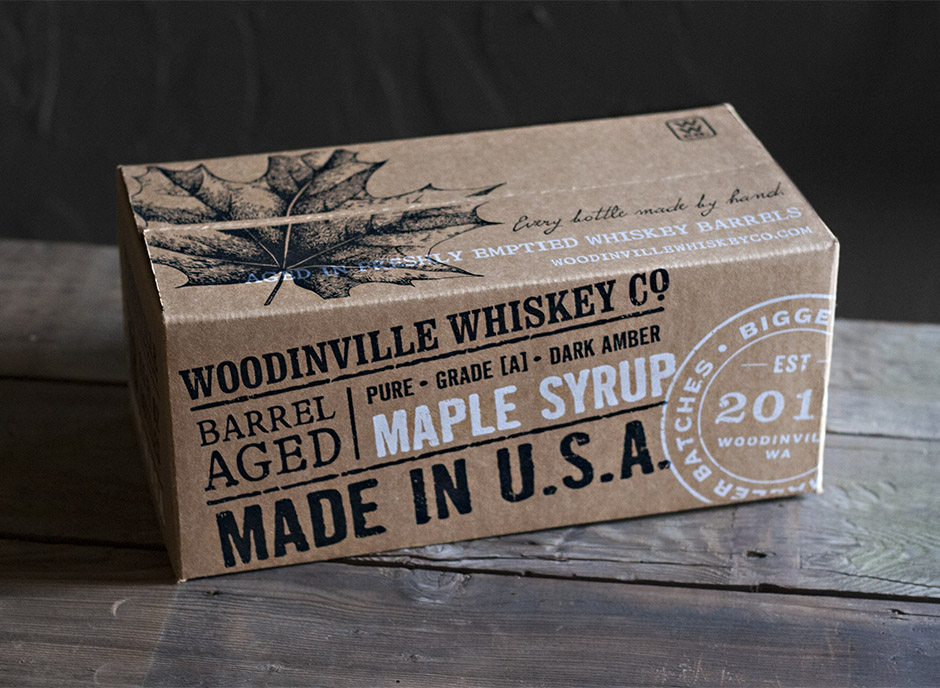 Soon after launching this amazing, Barrel-Aged Maple Syrup under the experimental brand name Barrelhead Foods, the folks at Woodinville Whiskey Co realized that this product was indeed worthy to bear their esteemed WWCo brand. So the name has been updated. Everything else about this delicious product (thankfully) remains the same. I've never seen a product more aptly described as selling like hotcakes. No sooner are the bottles filled and corked than they are out the door. And rightfully so. The stuff is amazing.
Now it's selling beyond the tasting room – soon to take over the whole world, I'm pretty sure – so an 18-unit shipper carton was in order.
Using digital (3D) prototyping, I was able to present photo-realistic images of the various case design options – as they would really look. Digital prototyping has been a priceless tool in taking the guesswork out of selecting design options. No more do I or my clients have to try and imagine what a flat graphic concept will look like when executed as a real-life, physical object.
Here you can see a photo of the actual box, just back from the corrugated factory: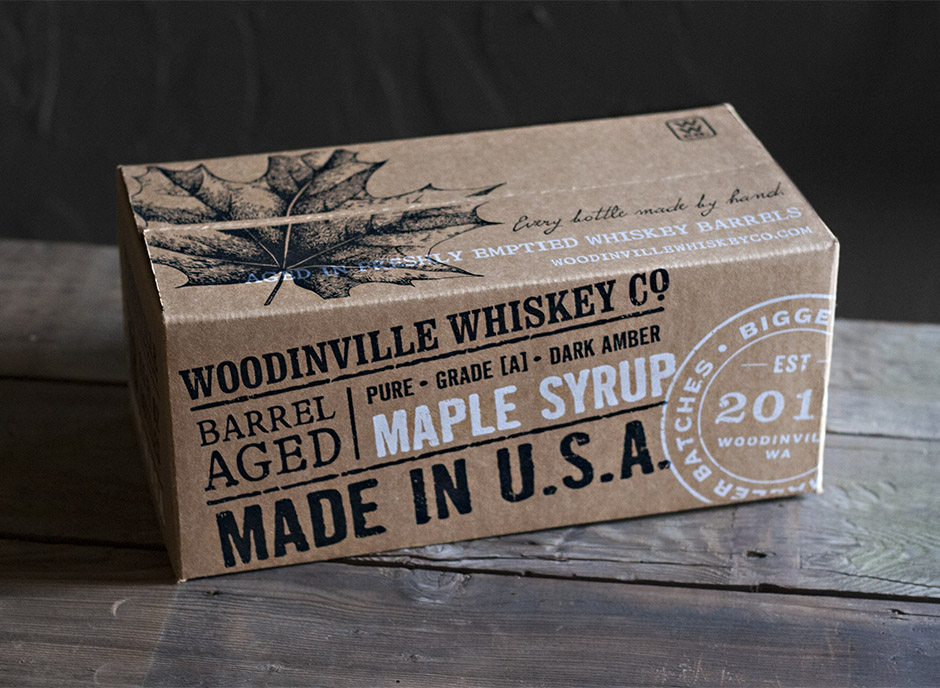 Here's the nearly-final 3D render which was selected for production after some minor tweaks.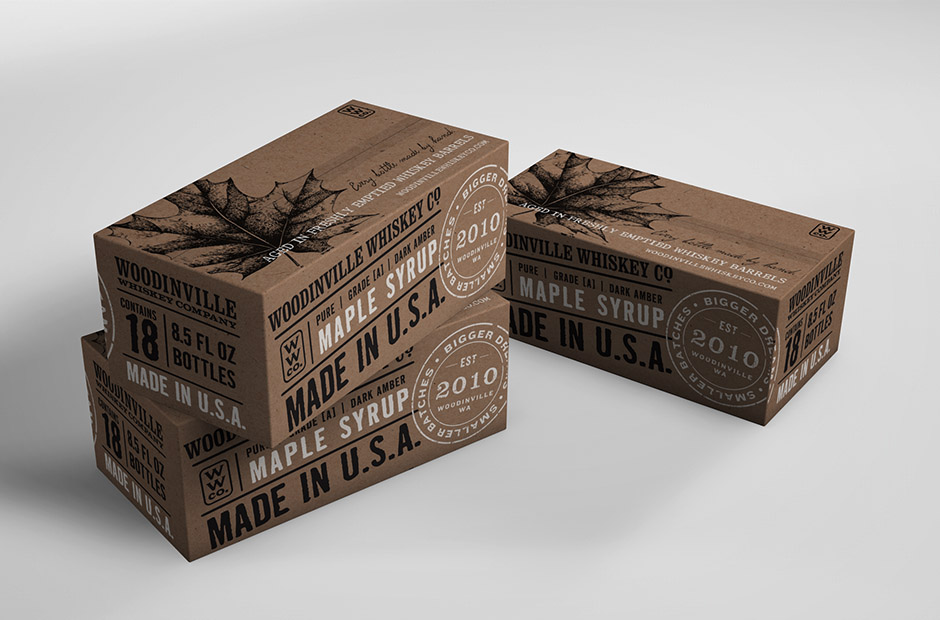 Here's what the final, flat art looks like. Which would you rather review when trying to make brand, marketing and merchandising decisions?