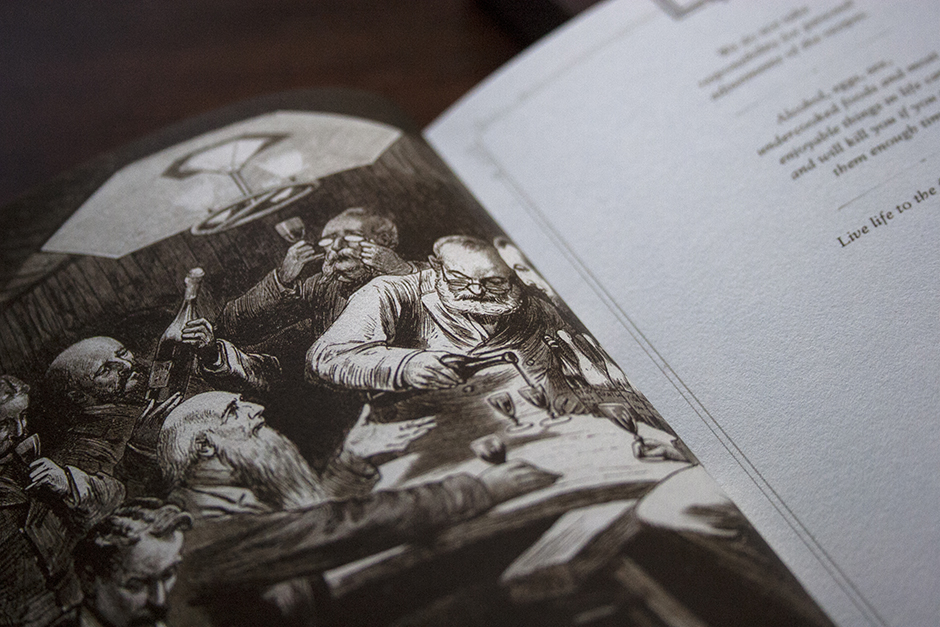 This is exciting news. Since last year's release of Jamie Boudreau's thoughtfully detailed, hand-bound cocktail book, eager drinkers have been clamoring to get their hands on a copy. The first edition sold out within a month or so. Many would-be readers were disappointed by the lack of online ordering options and made their complains loud and clear on Facebook and Twitter, begging for out-of-town buying options. But to no avail – to get the book you had to visit the bar or know someone who could pick one up in person and ship it to you (I've had a few such requests, myself).
Now in it's second edition, the book has a few additional recipes, some updated artwork, a larger print run and – most importantly – is available for purchase on Amazon.
Cover design, interior design and photography by David Cole Creative. More pictures and info here.
Buy it here.