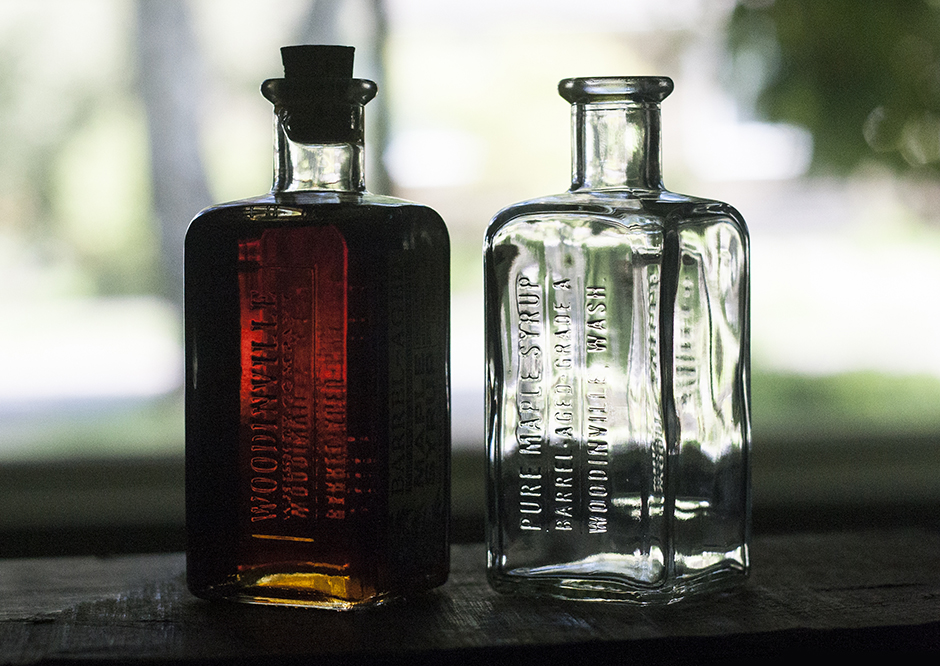 After a ridiculously successful first quarter, Woodinville Whiskey's Amazing Barrel-aged maple syrup has received a nice little upgrade in the form of a custom-designed glass bottle. The new details add a bit of tactile interest and a touch of old-timey appeal to the whole package – inspired by turn-of-the-century medicinal bitters and tonic bottles.
View another custom glass design by David Cole Creative here or another one here.
Check out the original portfolio entry (with more pics/info) for Woodinville's Maple Syrup here.
Go to the official Woodinville Whiskey Barrel-Aged Maple Syrup page here.