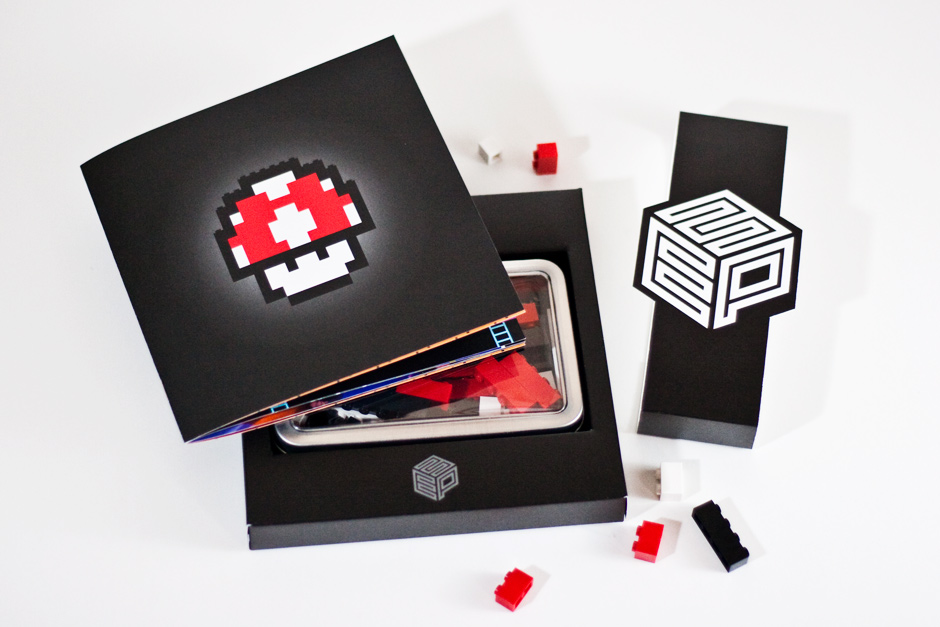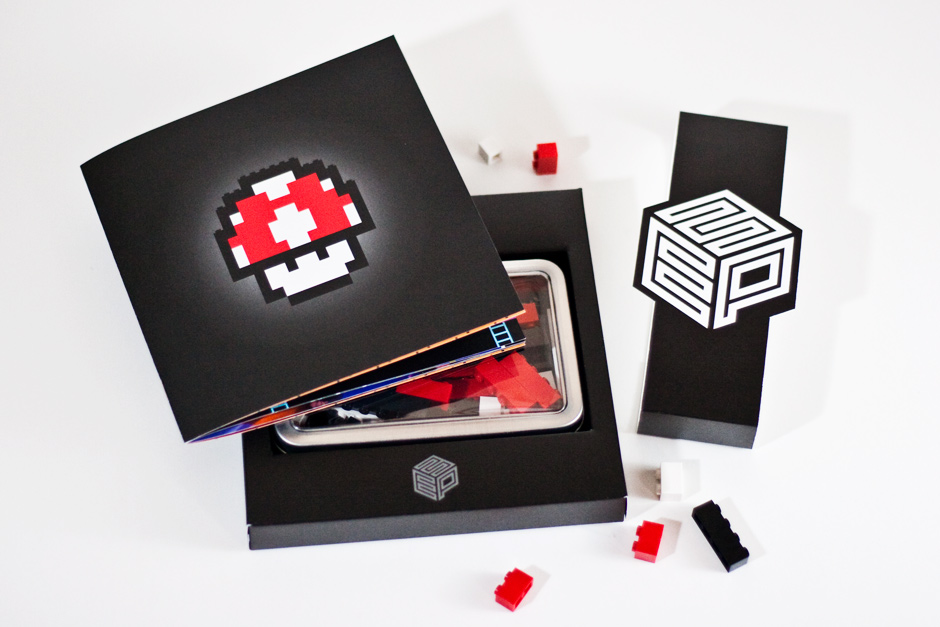 Seattle's Experience Music Project (EMP) is a forward-thinking institution, driven by Paul Allen's vision, and executed by the tireless work of their curators, promoters, engineers and creatives of all stripes. I was happy to be invited to help them promote some upcoming exhibits. This effort, and a few others, not yet released, are for the purpose of fundraising and sponsorship opportunities. EMP reaches out to many other local institutions, businesses and interested individuals for support and cooperation in bringing their exciting (and expensive) exhibits to life.
This piece was a designers dream: Work with a respected  local institution, take creative freedom, and one goal held high above all others: Make it FUN – and interactive. Create something that will stick in the minds of the audience. The traveling exhibit, created by the Smithsonian Institute, features artifacts, art and gaming consoles from the beginning of electronic gaming to current day. We want to relate to people who will be interested in this content and we want to draw them in.
To that end, a concept was selected that might conjure up cherished memories of adolescence: A custom-designed Lego kit that allows the user to assemble for themselves a "pixel mushroom" that just might remind them of another similar mushroom they know and love from the classic and well-known Mario Bros games. Instructions on how to assemble the mushroom kit are hidden amongst EMP's offer, in the included booklet. To play with the toy, you will be exposed to the message. Along the way, images and information related to the exhibit are revealed.
This concept was conceived in perfect partnership with creative genius (and my wife), Nikki Cole. Her ideas were critical to the core of the concept as were her design and layout efforts. Together we brought the idea to life, from nothing, all the way through to engineering a custom carton and packaging system. Many thanks to her – and to EMP for including us both on this project.
View these and more photos in the related portfolio entry.