J.A. Magnus Reserve 16-Year Bourbon
For this special release, a special package was required – one that would properly convey the richness, luxury and rarity of the product. The J.A. Magnus Reserve line is a newly-formed special-edition product line of the Joseph Magnus Distillery, with this 16-year old bourbon as its inaugural release.
The existing Joseph Magnus brand mark was modified to reflect the name of this specialty line – "J.A. Magnus." – and an additional execution of this name was created for use on the die-struck medallion which adorns the outside of the box.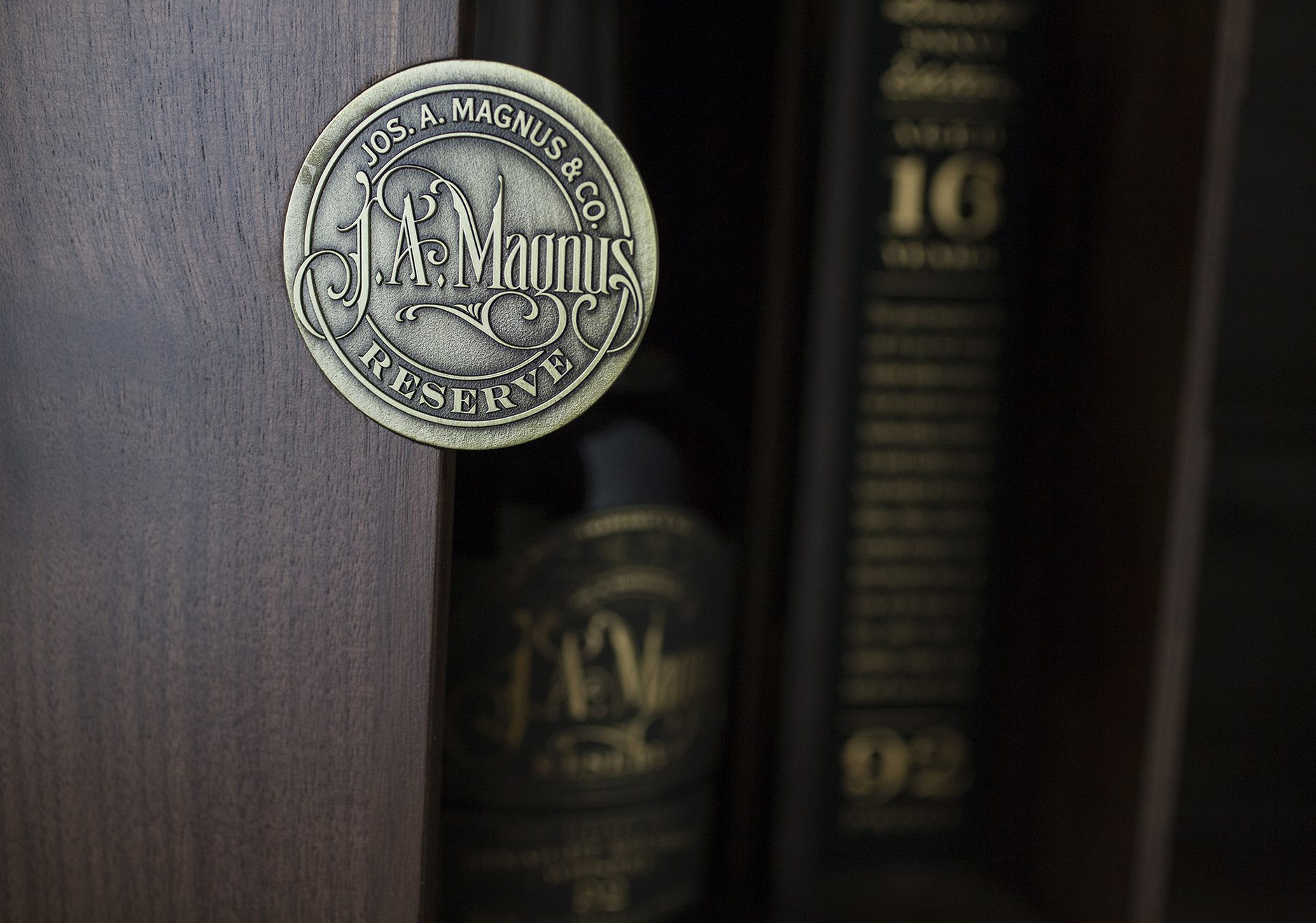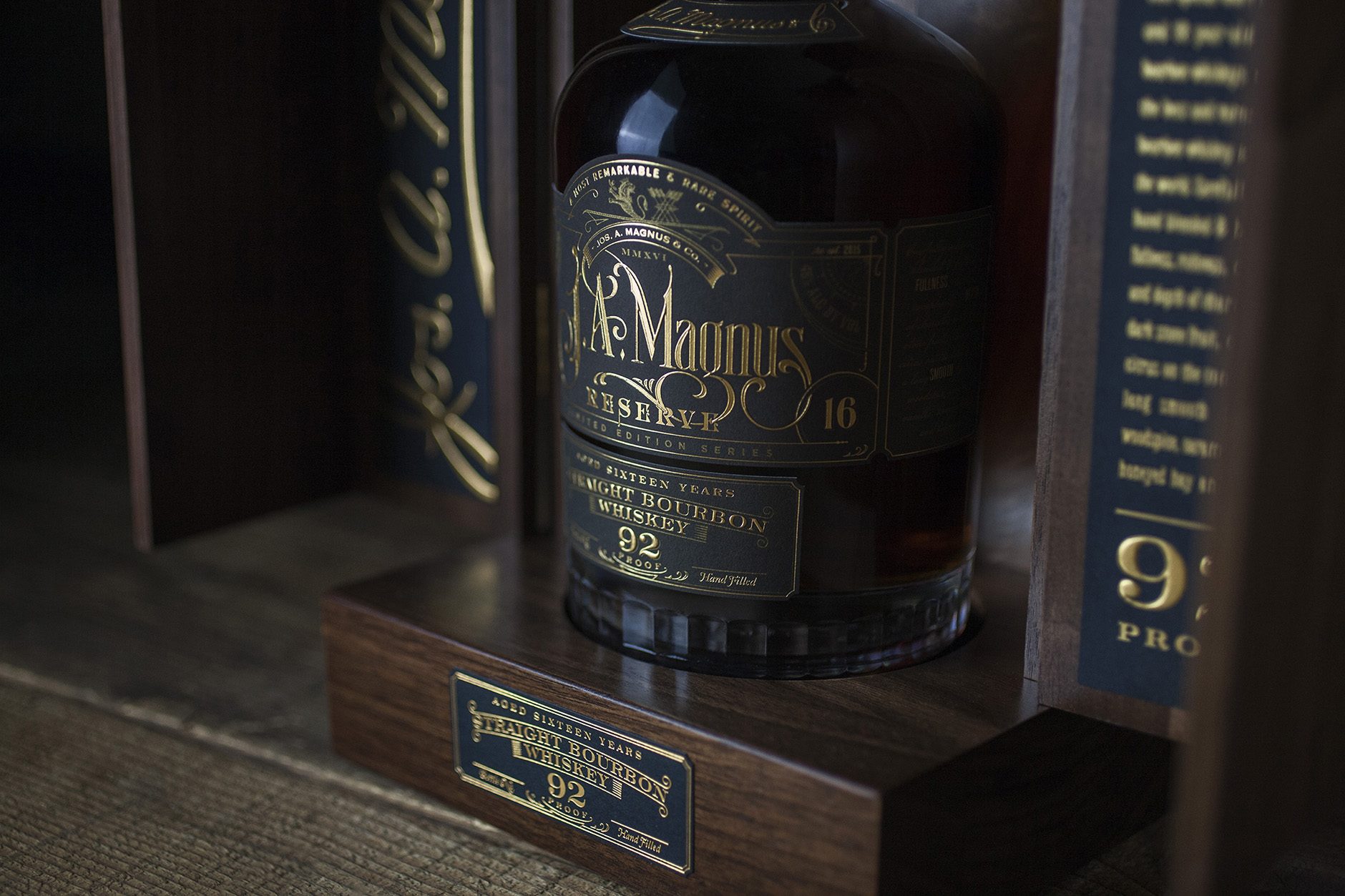 Highly-detailed laser engraving on the back of the box: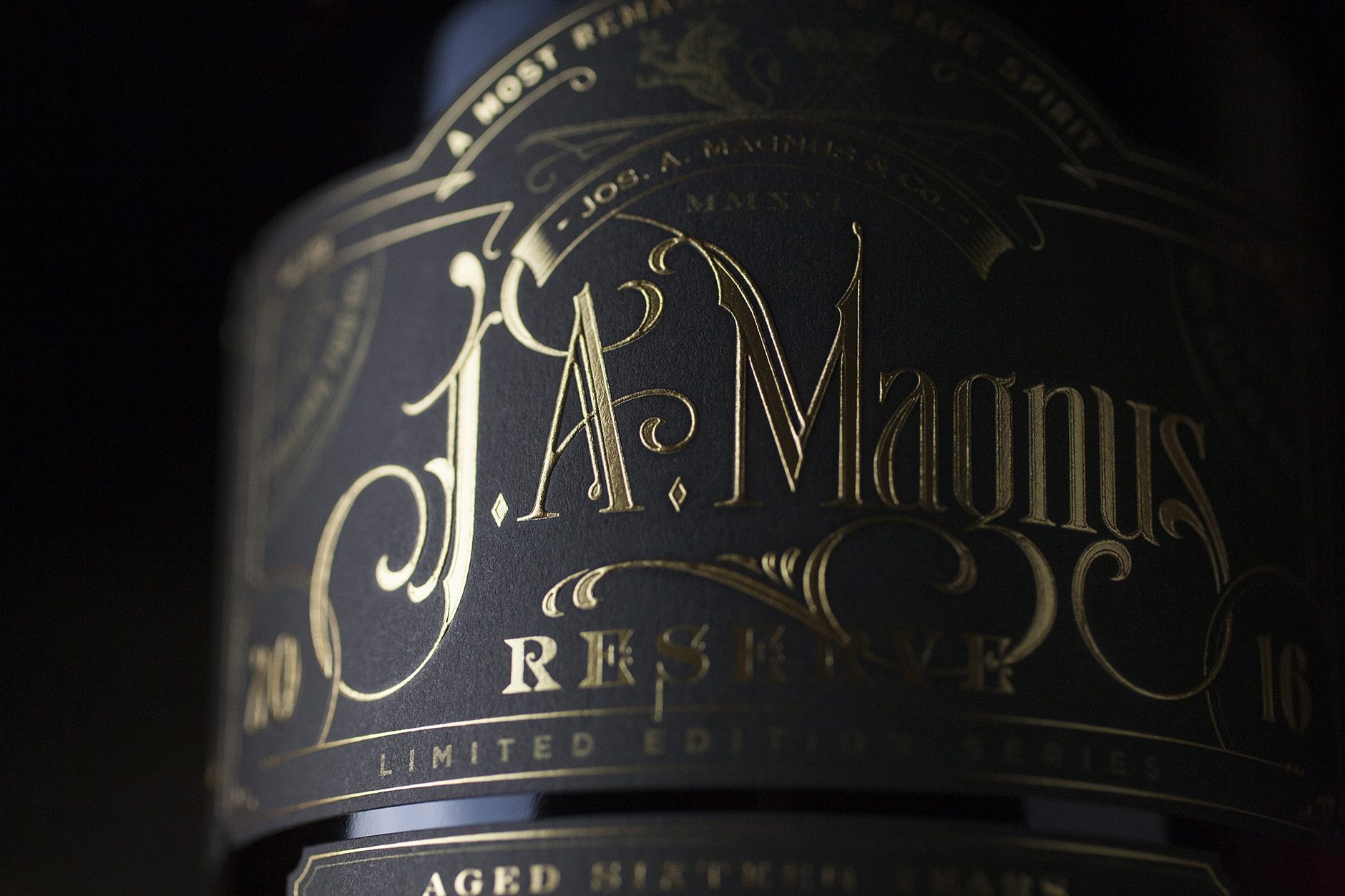 The label configuration is modular, the upper portion will remain the same for each new release, only changing the indicated year, as required. The lower portion of the label will be modified accordingly to represent the specifics of each new release. The labels are printed in PMS spot gray and metallic gold on a sheet-fed, offset press. They are then foil stamped and die-cut. Each label is hand applied to the bottle.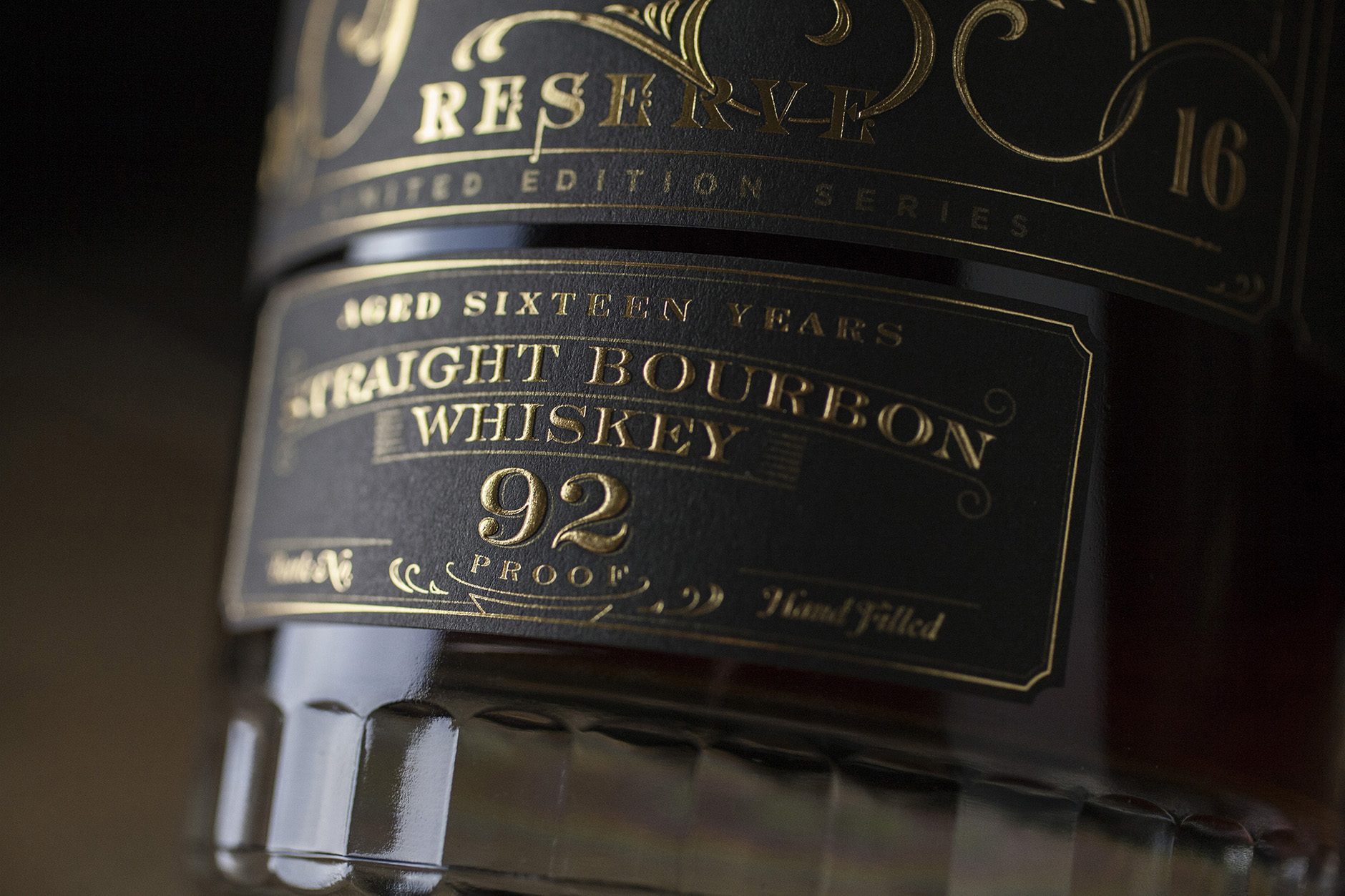 The box structure itself is a new, original design, 100% custom made for this product line. After conceptual sketches, it was visualized in digital 3D using Cinema 4D. The final build is remarkably true to the original rough concepts. Each box is handmade in the USA, from solid American Walnut. The base of the box and the bottle pedestal are both lined with crushed velvet. The doors are held shut by inlaid magnets. The recessed base and a unique cut-away in the interior, upper door surfaces holds the bottle securely in place during shipping.