Solis Nutritional Supplements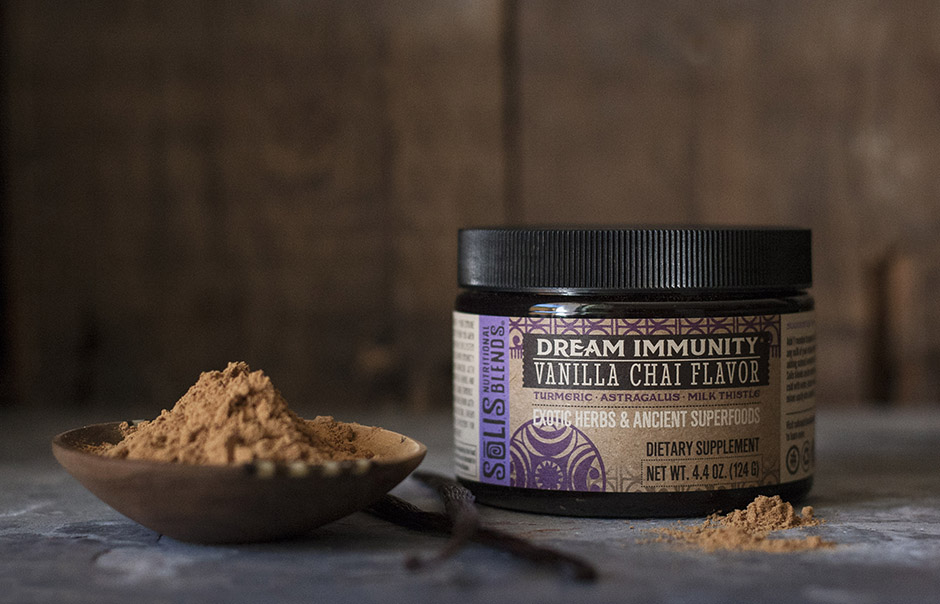 The formulation of these delicious products is inspired by the combined wisdom of South American tribal traditions, Chinese Medicine and Indian Ayurvedic traditions – and the flavors native to these regions. The brand and design are intended to capture the style of these lost traditions and bring a little warmth and flavor to this otherwise very cold and clinical category. The products themselves are intended to be enjoyed on the palate – they actually taste good, not just good for you. The brand and package design reflect this and help them stand out from the busy, scientific-looking, information overload of the supplements category.
Identity design, package design and photography by David Cole Creative.