Skip Rock Distillers Belle Rose Rum
This is the best rum I've ever tasted. I'm honored and excited to share this new package design, recently completed for Snohomish Washington's Skip Rock Distillers. A family operation, Skip Rock Distillers is high on my list of favorite distillers in the nation. They are creative, without abandoning classic ingredients, production techniques or values. They have found the sweet spot where tradition and creativity intersect. I couldn't be happier to be a vendor and a friend.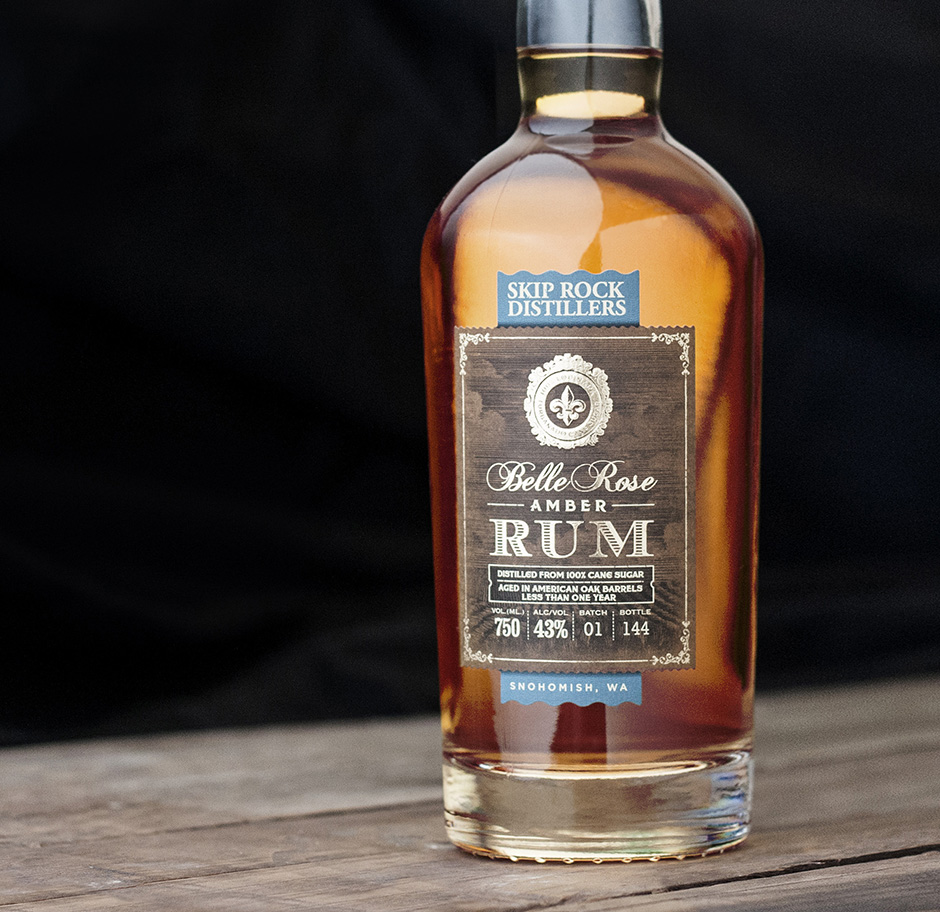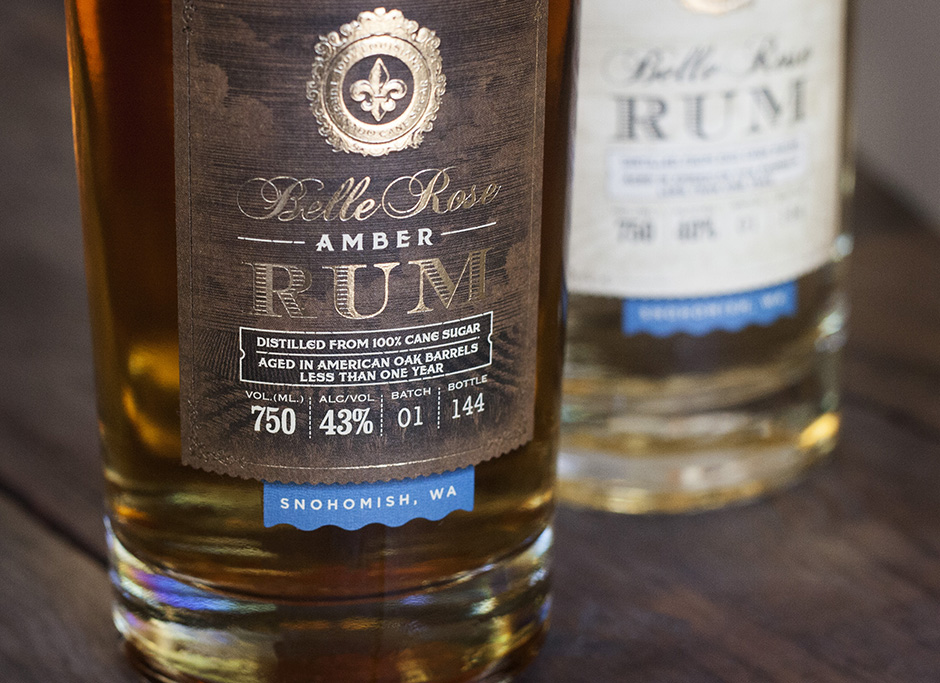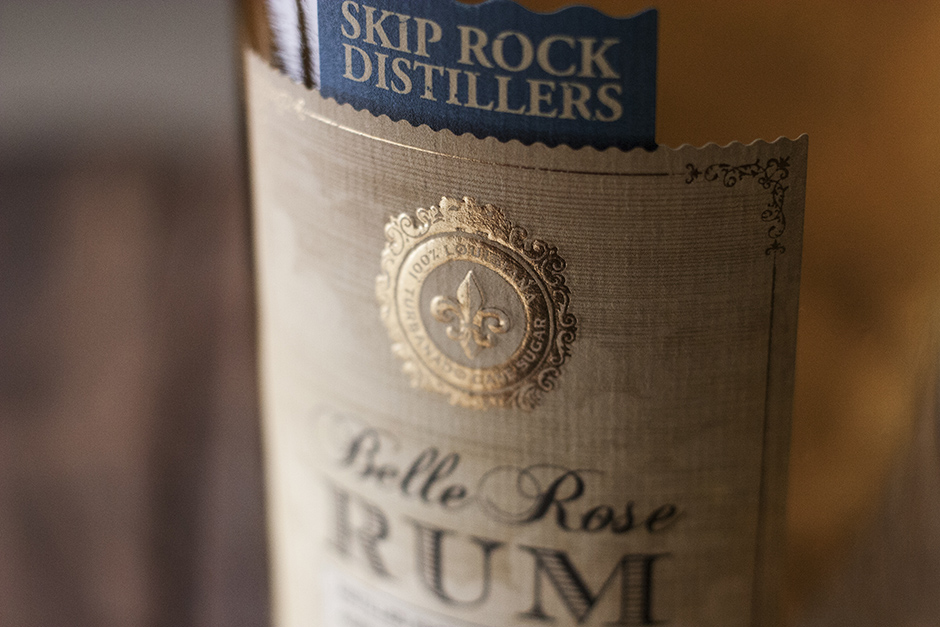 For those who are interested in the rum itself, I can tell you that it's fantastic. Here's a little peek into one of my favorite parts of the creative process: Getting to know the product in depth. Some months ago, I sat down with both the Light and the Amber Rum, both neat, to ask myself what I tasted. I'm no professional – I'm not even an amateur – but this is one of my favorite games and I think it helps inform the design to some degree.
Amber Rum (God, I love this stuff):
Nose: Toasted coconut, butter, vanilla, apple.
Tongue: Oak, cedar, caramel, burnt sugar, vanilla, honey, smoke, pitch, Tobacco – sweet-and-earthy.
Finish: More wood spices, cedar/oak, sugar, mineral.
Light rum:
Nose: Butterscotch for sure – strong and wonderful. Floral – jasmine or orange blossom. Cedar. Mineral (wet pavement after a tropical storm).
Tongue: Grass, straw, vanilla, sugar, grape/dry white wine (Chardonnay). Very Subtle: yeast, green coconut, unripe fruit.
Finish: Back to the wood, sugar and vanilla, jasmine, very subtle notes: creosote/asphalt.
Package design (bottle selection & label design) and photos by David Cole Creative.